About The Doctor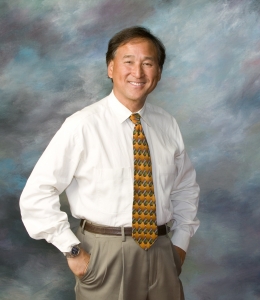 Dr. Harry Wong is the clinical director of Full Motion Chiropractic and brings with him over 30 years expereince in the field of chiropractic and alternative medicine.
He has been director of chiropractic and medical centers in the bay area. He is a Diplomate with the National Board of Chiropractic Examiners. 


Dr. Wong has authored several publications for his field including "Spinal Motion Analysis on X-ray," and "Instrument Adjusting Technique." He is also the host of two television shows; "Life Matters with Dr. Wong," and "Better Health Through Chiropractic." Dr. Wong is also one of the nations top experts on detoxification. 

Dr Wong has extensive post graduate studies in nutrition, radiology, neurology, sports injuries, biophysics, whiplash and work injuries. He is also one of the few certified in the use of Diagnostic Ultrasound to diagnose complicated and difficult back and neck cases. Having been on over 500 radio shows, Dr. Wong continues to educate patients on health.
EDUCATION: A.A. General Education-S.F. Community Coll.
A.S. Aircraft technologies S.F. Community Coll.
B.A. Psychology San Francisco State University
D.C. Doctor of Chiropractic 1981
Palmer College of Chiropractic-West
Diplomate, National Board of Chiropractic Examiners
PUBLISHED WORKS: "Spinal Motion Analysis on X-ray"
"Instrument Adjusting technique"
PRIVATE PRACTICE: 1982 to 2012 Belmont, CA
DIRECTOR OF ALTERNATIVE MEDICINE: Active Life Medical Center
1997 to 2009
POST GRADUATE AND ADVANCED STUDIES:
Management of work related injuries:
Whiplash and Personal Injuries
Chiropractic Biophysics-Advanced Techniques
Pettibone Biomechanics
Sports Related Injuries
Clinical Nutrition
Radiology
Neurology
National guest on over 400 radio shows on Toxins in the Environment
Host of the weekly cable TV series: Life Matters with Dr. Wong
Host of the podcast: New Civilization Podcast
Past host of the TV show -- "Feeling Good with Dr. Harry Wong"
Past host of the daily radio show "Ask Dr. Wong"
Community educator on topics of Nutrition, Stress, Back Injuries, Back
Care, Longevity, and Healthy Living
Speaker for the National Safety Council-past
Guest lectured for other groups:
Stanford University, Atherton Industries,National
Federation of Swim Team Coaches, Los Lomas Dance Group
City of San Jose Engineering Dept.,Rotary of Redwood
City, Kawinas of Redwood City Kawians of San Carlos, La
Petit Baleen Swim School, L&H Moving Co., Menlo Park
Fire Department, Toys R Us Department Store, Palmer
College of Chiropractic, Life Chiropractic College and
more.
Featured in "Who's Who of California"
International Chiropractic Association
International Chiropractic Assn of California
Foundation for Chiropractic Education and Research
Get out of pain, download our
Free Report
Contact us
Call us
Phone : 1-800-400-ACHE (2243)

Our clinic
Full Motion Chiropractic
1021A Alameda De Las Pulgas
Belmont, CA 94002
How We Can Help
We will get you out of pain as quickly as possible and explain our treatment protocols to you, so that you are comfortable with each procedure and understand the logic behind each treatment.